About Us
Welcome to Victoria's premier Community Living residence, a retirement community like no other.
We help people cherish living.
While our marketing has been copied by many, none deliver the way we do –
The Cherish Way!
For carefree living and peace of mind, call Cherish at Central Park to learn more today! 250-478-4431
You'll find friends, community & hobbies at Cherish at Central Park
What is Community Living?
They say it takes a village to raise a child and we say it takes a community to age successfully. The Cherish at Central Park community is a group of people who are there for us when we need love, support and encouragement.
Safety…
Safety is one of the basic building blocks of Community Living and something we take seriously at Cherish, always. In addition to our annual "flu season" protocols – because every flu is a bad flu for seniors – we took extraordinary common-sense measures to ensure everyone stayed safe – successfully, as no one contracted COVID – not staff or residents – during the pandemic. While we are open to guests and family, we are working together to fully re-open Cherish.
Cherish at Central Park is an inter-generational community with people aged 55 to 105. Everyone is provided with the opportunity to do what they can and participate, as little or as much as they like. Cherish is there to help people help themselves, to protect and nurture their independence with kindness and caring. Resident volunteers connect with and support each other.
The Cherish Way turns forgotten souls into confident contributors overcoming the three plagues of ageing; loneliness, helplessness and boredom.
Click the button below to learn more about our Monthly Serviced Accommodation Packages. Learn More
Dental Hygiene Clinic
Can you imagine – a dental hygienist at your door? Call Wheely Clean directly at 250-884-9333 to book your appointment and they will come to Cherish – just for you!
Blood Pressure Clinic
We are pleased to offer an in-house blood pressure clinic, hosted by Open Hearts Companions, to save you a trip to the doctor. Call Carol to make your appointment with Nicole Donaldson, LPN at 250-478-4431.
Optometry Clinic
Coming soon!
Hearing Aid Clinic
Coming soon!
The Community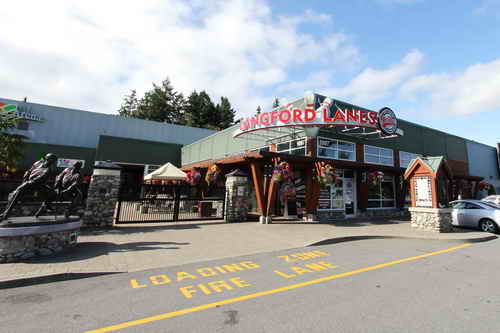 Recreation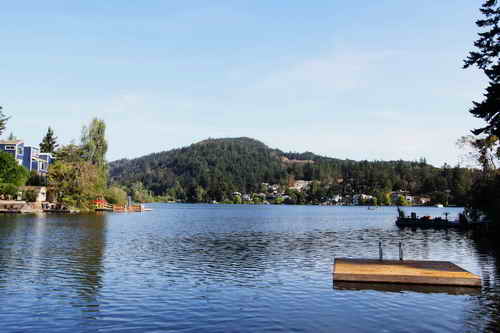 Natural Beauty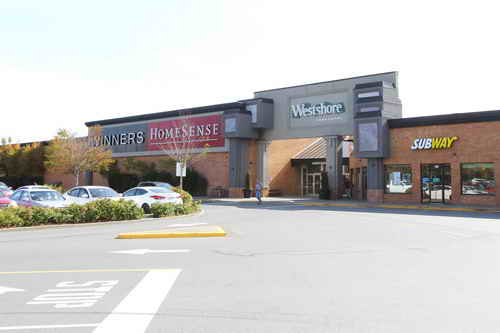 What is the Cherish Way?
The Cherish Way, founded in 2005, is all about you. The Cherish Way is original and unique to Cherish. It started with the input of over 400 seniors that were not satisfied with traditional seniors housing. They wanted, and we believe they deserve, better!
How do we make our residents feel? Their top 5 words: connected, loved, safe, happy and optimistic. Pets are welcome too!
The Cherish Way continues to grow and evolve with the input of the people that live with us today! Age-in-place with Open Hearts Companions and Island Health on-site for your future needs.
Cherish has won numerous awards, being one of the first BC Senior Living Association Gold Seal buildings in Victoria and called "highly innovative", a "Blue Ocean" company and the "future of senior living". If you want to be part of something "better" come by to learn more. We would love to show you around!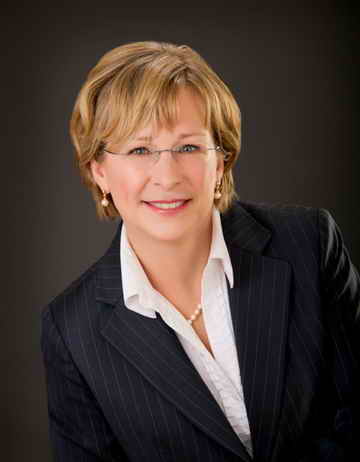 We believe our homes contribute to our residents' overall well-being – mind, body and spirit.
Start each day with a positive experience enjoying freshly ground coffee and homemade baked goods still warm from the oven with friends. Forget about the work and gloomy reminders of things that "have to" be done; the gutters, the windows, the paint, the deck, oh and yes, the yard too! Why be a slave to your house?
If you are ready to have your home serve you, and not the other way around, then consider Cherish. Our Community of friendly caring people is a good place, a place where people choose to live. It's the real way to be independent. Our age-in-place community supports your independence today and considers your needs for tomorrow.
Call or come by to see what Community Living is all about. It was designed with you in mind.
My best to you,
Micky Fleming, CPA, CGA
President and CEO
100-917 Avrill Road, Victoria, BC
V9B 0T2
The Community!
We are open to the public and ready to show you around.
Victoria's newest Premier Community Living Residence
A non-traditional retirement community, it is like no other.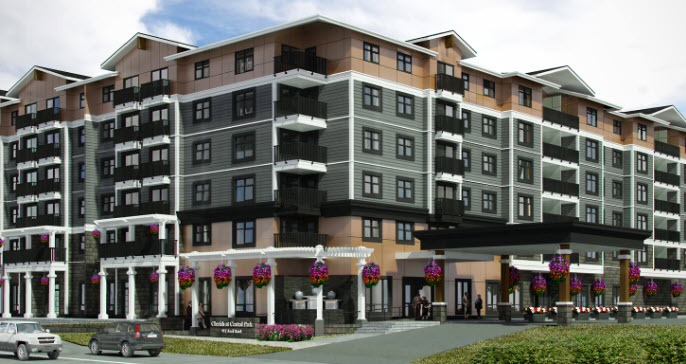 Located in the heart of the West Shore in Greater Victoria, Cherish at Central Park offers its residents more than just a home. We offer the community. You will be able to access a variety of resources and living options as your needs change, which will significantly enhance your quality of life. The amenities and services awaiting you will be first-rate, at affordable pricing, creating great value for seniors.
From our independent living hospitality services to the restaurant and bistro, party room, lounges, guest suite, billiard room, gym, library, art studio and workshop to the signature outdoor gardens, Cherish at Central Park will set a new standard in supportive adult living. Our Medical Services Office is available to Open Hearts Companions and Island Health medical professionals who can provide services to you in the privacy of your home, at your convenience and cost. There is no need to move to a different suite to receive personal care because it comes to you. Our generously sized one-bedroom suites will easily accommodate a couple or check out our 845 square foot two master bedroom suites offer two large ensuite bathrooms, balconies or private patios – a suite large enough for two to share – making our suites luxurious and even more affordable! Our available one-bedroom all-inclusive* suites with a balcony start at $2,895 per month.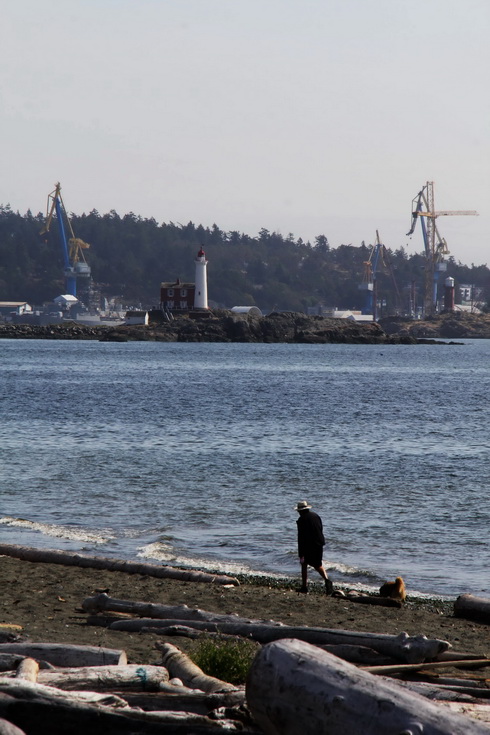 Dental Hygiene Clinic at Cherish
Imagine – one call to Wheely Clean and they will come to Cherish just for you. Call 250-884-9333 to book your appointment at Cherish!
Blood Pressure Clinic
Do you live close to Cherish and want to have your blood pressure checked without having to go to the doctor? Call 250-478-4431 to book your appointment with Nicole Donaldson, LPN of Open Hearts Companions. Ask for Carol.
Cherish at Central Park is Cherish Community Living at its best. We have designed an adult supportive neighbourhood with seven floors where you have a choice; you can buy an age-friendly condo and purchase optional supportive services or enjoy the simplicity of an all-inclusive rental suite. Our suites range from 562 sq. ft. to 930 sq. ft. each designed to accommodate your furniture. Whatever your choice, our community will surround you with opportunities for multi-generational activities and involvement. Our bright south-facing courtyard will host many sunny afternoon garden parties. We bring the community in!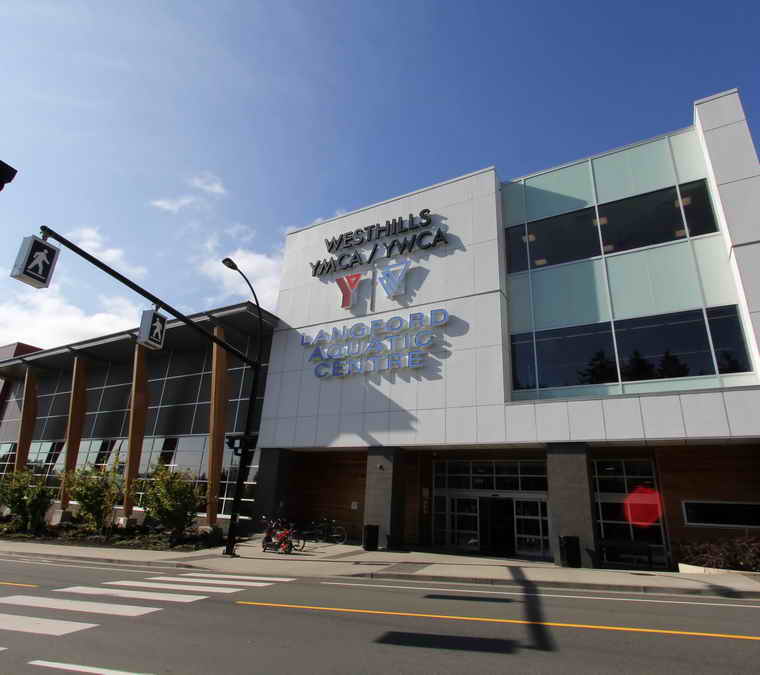 Ideally Located
Macleans Magazine ranked Langford as #1 – The Best Place to Live in BC and 18th in Canada. Come see why!
Cherish at Central Park is ideally located, right between a flat beautifully wooded residential area and a step away from the largest of Greater Victoria's shopping malls and the City Centre Park Entertainment Zone. All within a few blocks there are grocery stores, medical and dental offices, pharmacies,  Walmart, Canadian Tire, restaurants, bakery, Tim Horton's, banks, YM/YWCA Aquatic Center, Conservatory of Music, public library and more. City Center Park Entertainment Zone is home to Rugby Canada, a bowling alley, outdoor fitness circuit and other entertainment venues – it's a great place to take the grandkids. West Shore Town Centre Mall has a Cineplex Odeon six-screen theatre along with Winners, Dollarama, Starbucks, The Brick, Fairways Grocers, Bulk Barn, Original Joe's, Romeo's, White Spot, Noodle Box, Purdy's, dry cleaner and more, right across the street. The Galloping Goose walking trail and Langford's extensive trail system are a block away. Royal Colwood Golf Club is on the other side of the mall. Equally exciting is the new 160,000 square-foot Belmont Market retail center directly across the street, which has the largest Thrifty's grocery on Vancouver Island.  A life of total convenience – it is all here!
The Location
We are located at the corner of Jacklin and Jenkins Roads in downtown Langford, BC's fastest-growing community and the best place to live in BC, according to Macleans Magazine. It is a truly fantastic location – and especially great for senior living – just steps away from everything and flat for easy walking. The property has streets on three sides, Jacklin and Jenkins for good people watching and Avrill for quiet easy vehicle access. The building was designed to ensure that every suite gets sunshine. The building is "U" shaped with a south-facing inner courtyard.
Cherish at Central Park is a five-minute walk with the grandchildren to the new City Central Park, Glen Lake and Langford Lake fishing pier. Close by Langford Lanes Bowling Alley, Royal Roads University and West Shore Recreation Center offer a variety of educational and recreational programs for the young at heart. There are numerous golf courses, biking and walking trails, lakes for swimming, boating and fishing – all right here!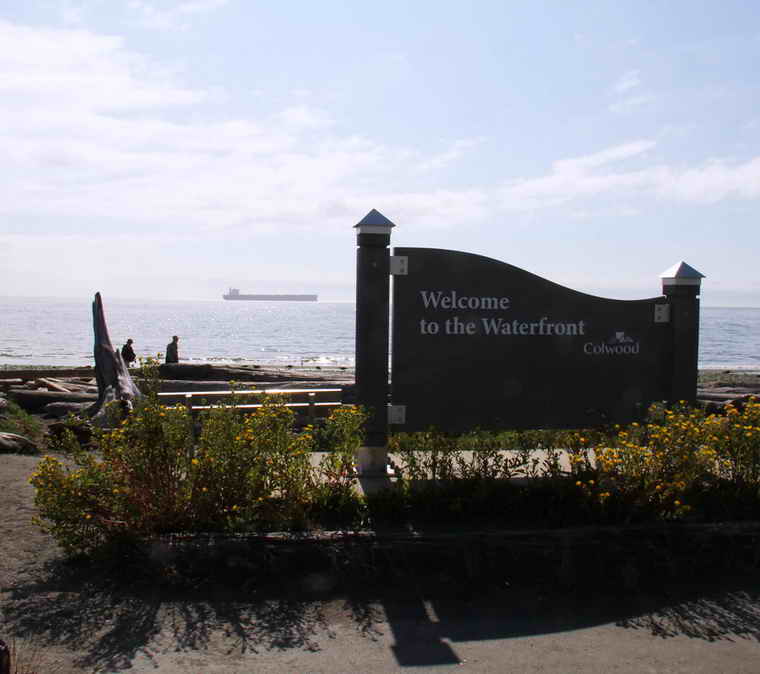 DISCOVER LANGFORD. DISCOVER GOLD. MAKE THE MOVE.
YOU WILL LOVE IT!
SUPER CONVENIENT LOCATION
In the heart of Victoria's Westshore. Quiet residential on one side and Victoria's largest shopping area on the other. Your choice of views – huge fir trees or busy active view!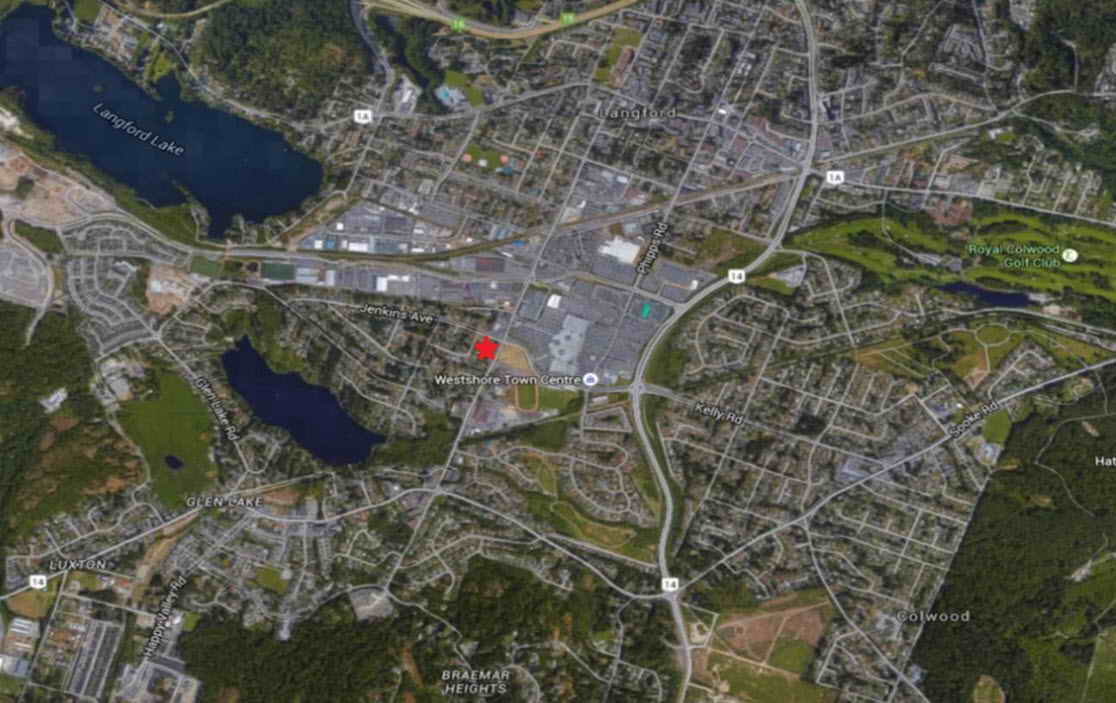 THE AMENITIES
Expect a bright and cheerful building with 24-hour staffing.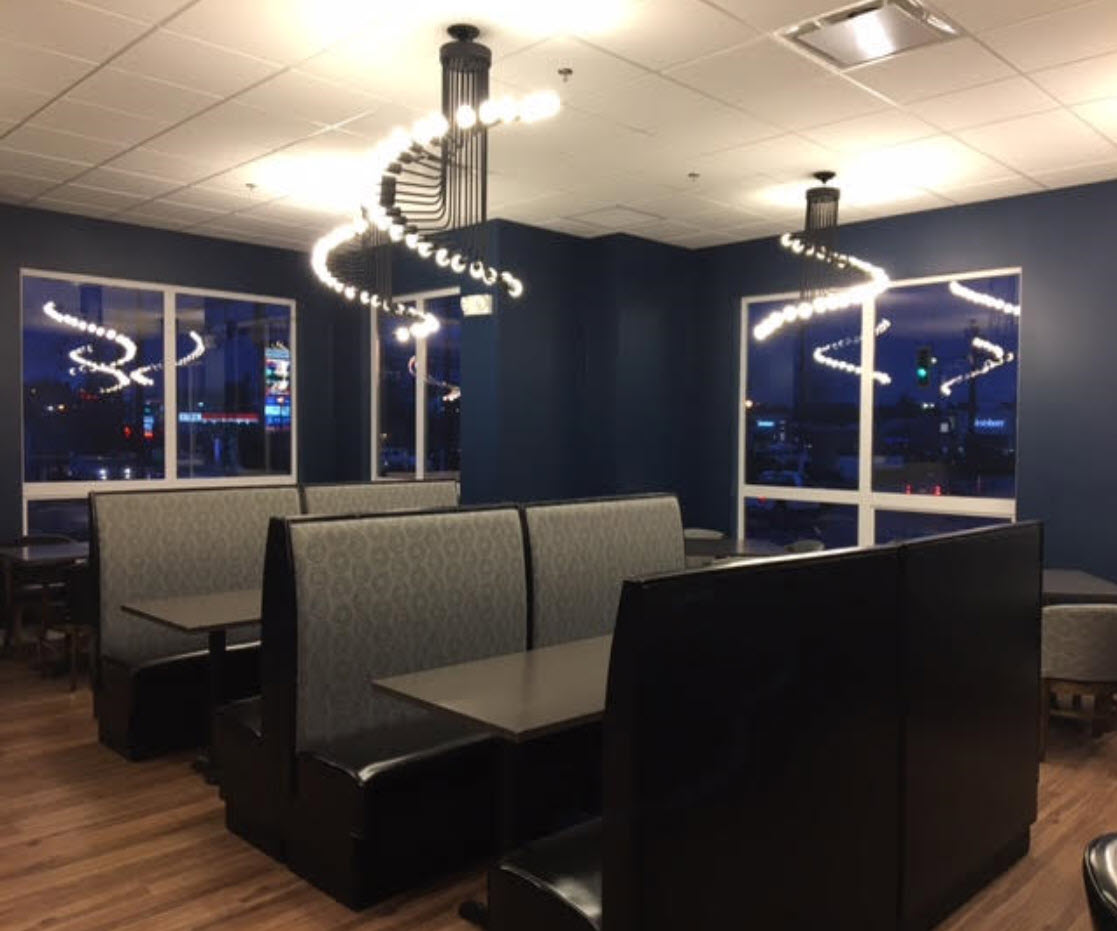 Come enjoy the live music, a snack and a beverage in our licensed Jazz Bistro
The Baldwin Baby Grand in our entry lobby carries beautiful melodies down the hallways.
Do you like to play?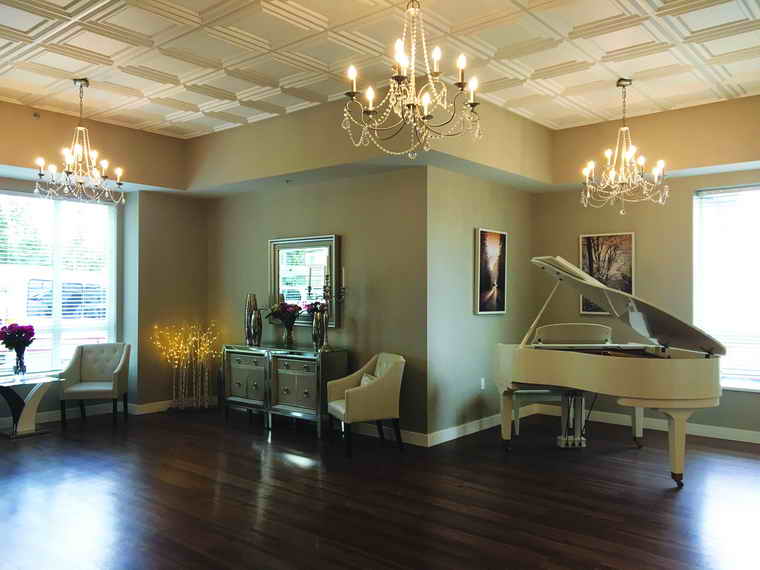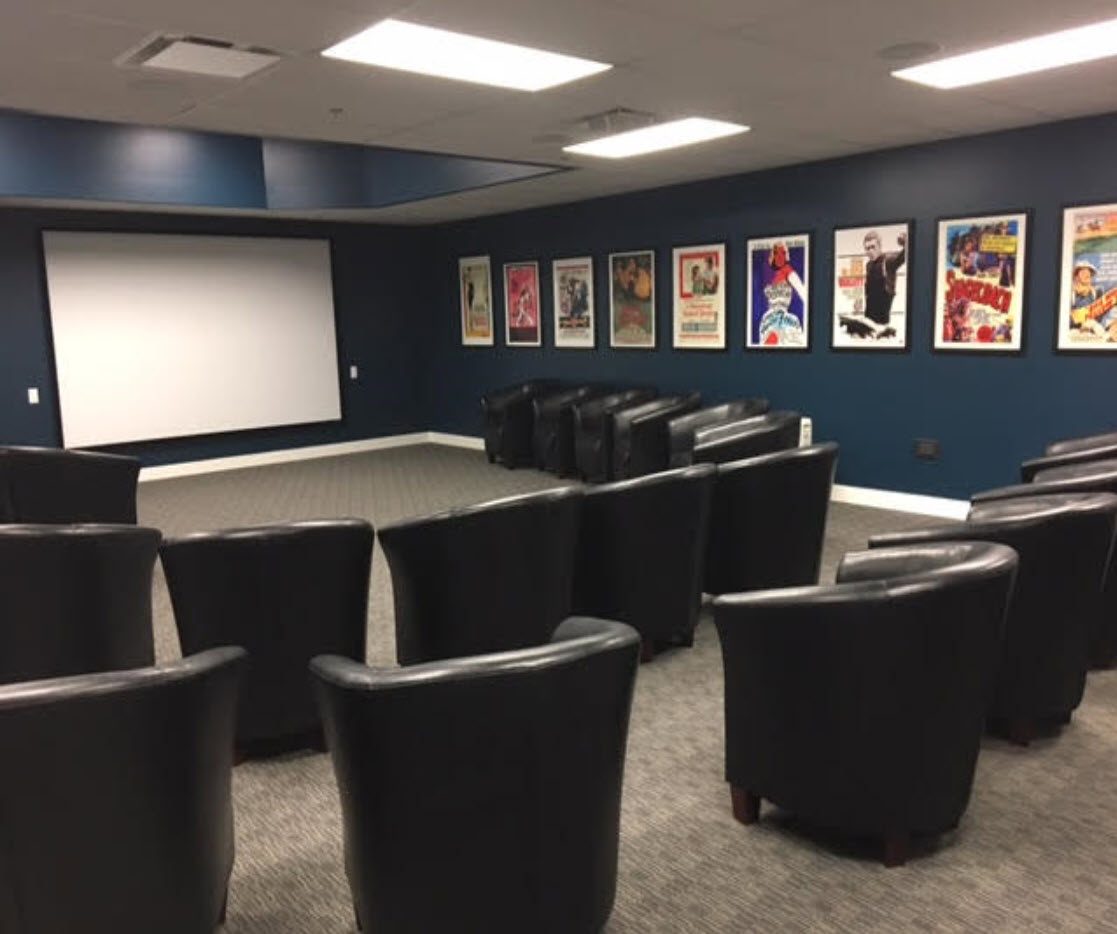 How about watching a movie or the big game in our warm and inviting theatre complete with high definition quality projection and a WOW sound system.
For the last Royal Wedding we hosted "Tiaras and PJs" complete with crumpets and crème at 4:00 AM because if you are a real Royal Watcher, it has to be live!
The Courtyard Lounge hosts a tea service every day at 9:30 am and 2:30 pm.
Enjoy freshly ground coffee, an assortment of teas, fresh fruit and still warm from the oven baked goods with friends.
It is a great way to start the day. Every day!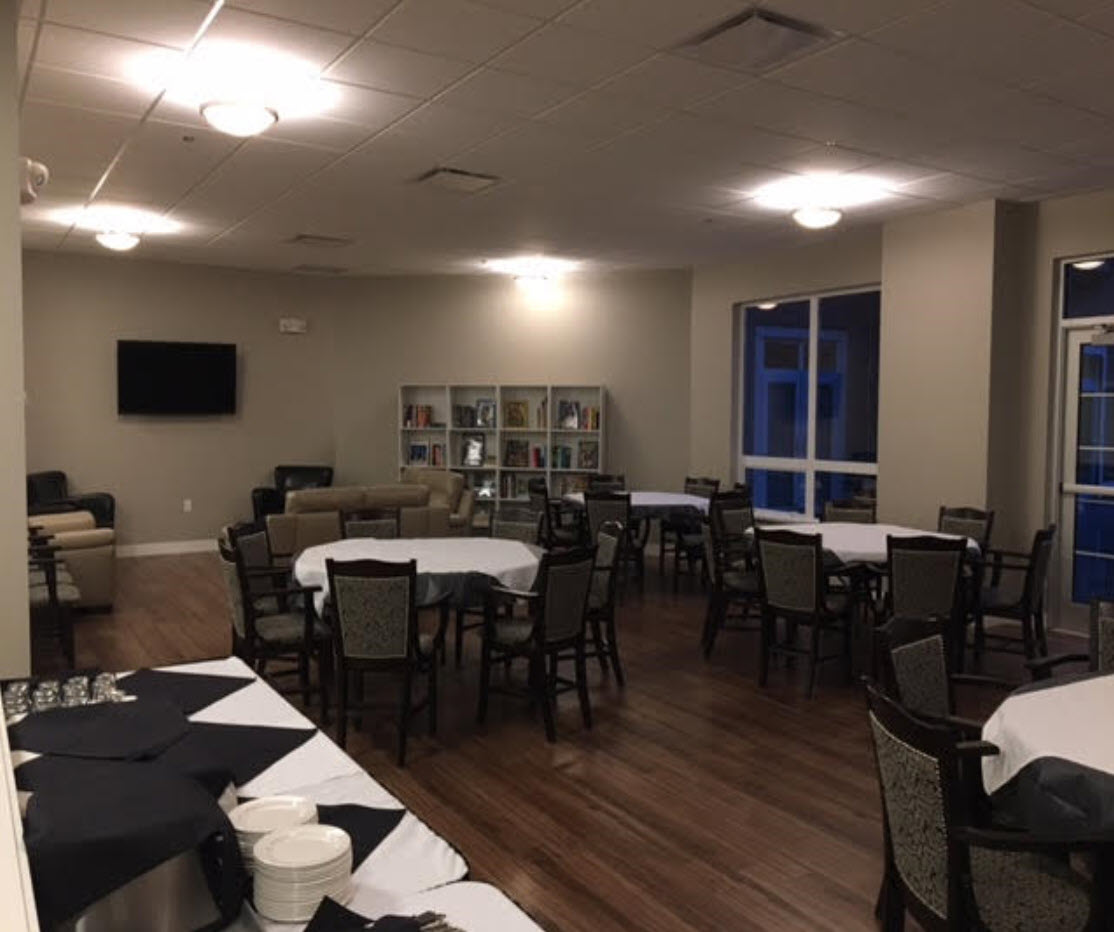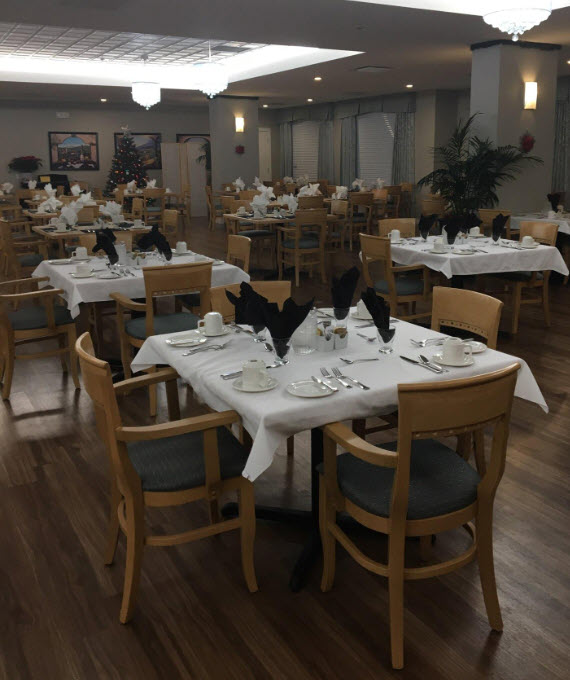 The Belvedere Room is open for lunch and dinner daily for 1.5 hours for each meal, and you choose when you eat!
Fresh whole locally sourced foods are prepared every day by our chefs for your enjoyment.
If you are thinking of a private party, think about booking the Family Dining Room. It's very cozy.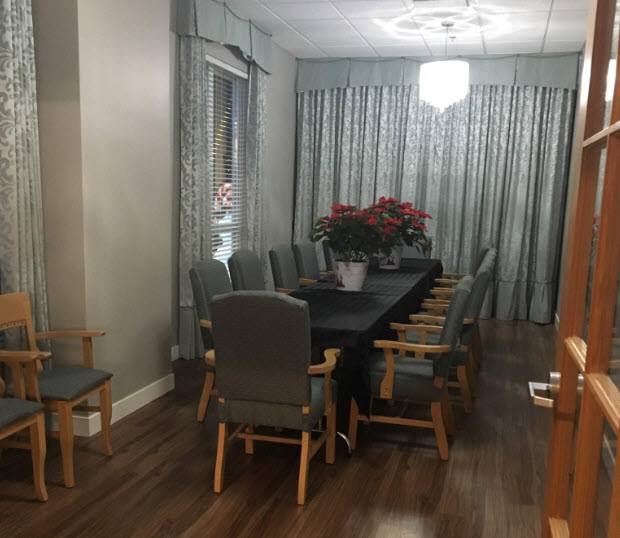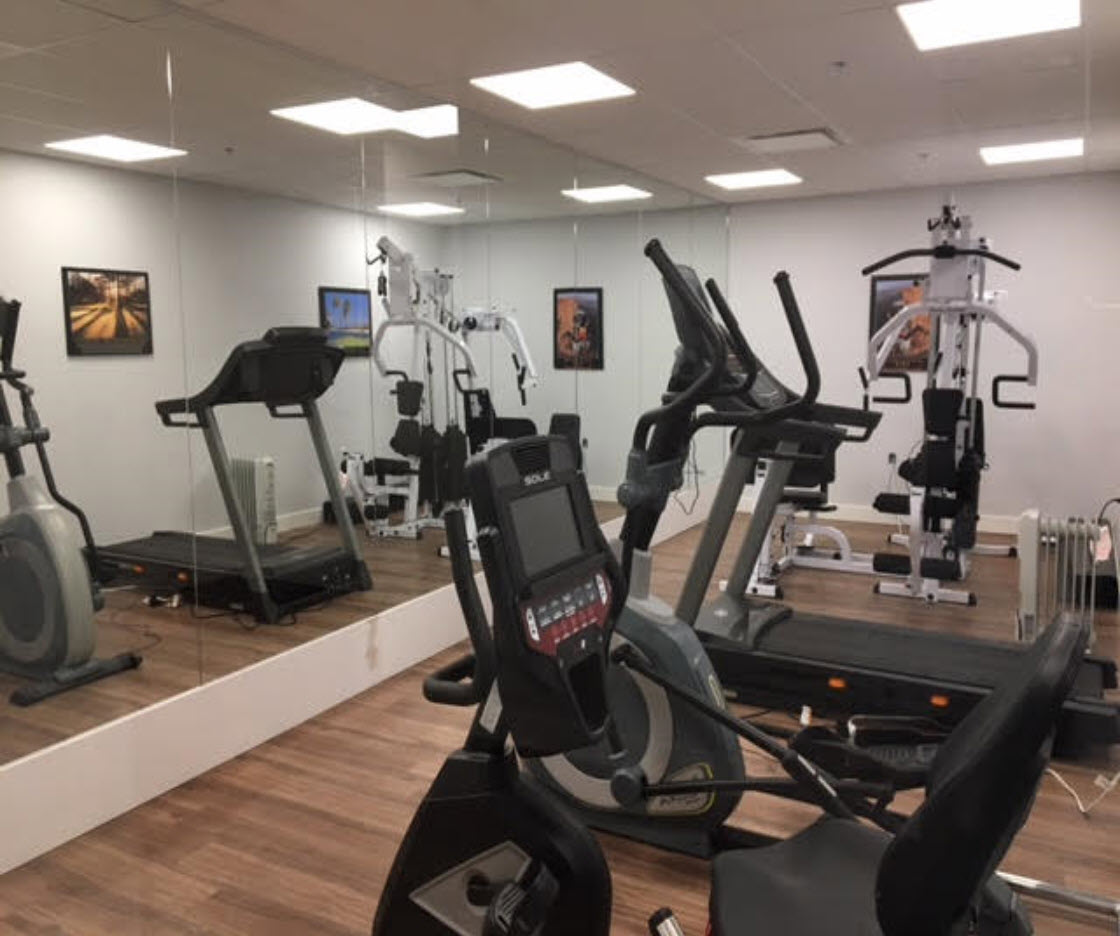 After all the great food here, you might like to spend 15 or 20 minutes watching TV in the fully equipped fitness room. It is open 24 hours.
Our weight machine has multiple stations focused on leg strength, essential for good balance.
Or if you prefer to get some exercise with friends, we have four classes weekly and a kind and caring fitness trainer that will help you get started – one on one – with the weight machine, all included.
THE HEALING PLACE SPA
While still currently closed, The Healing Place will re-open soon as part of winding down pandemic protocols.
They say that good things come in small packages. We think so too. The Healing Place should not be judged by its size. This spa brings holistic natural wellness to its clients by using only what we believe to be the most effective products and treatments. Our essential oils are medical grade from DoTerra. Each oil is in its purest form from the truest traditional source. To complement this and be true to Cherish's value of engaging technology for the betterment of ageing, we bring Comfort Zone skincare products in from Italy. Comfort Zone brings science to nature achieving superior results.
Spa Brochures
SALON CHERIE
Claudia and Roberto, both very experienced hairstylists offering cuts, colours and perms at affordable prices.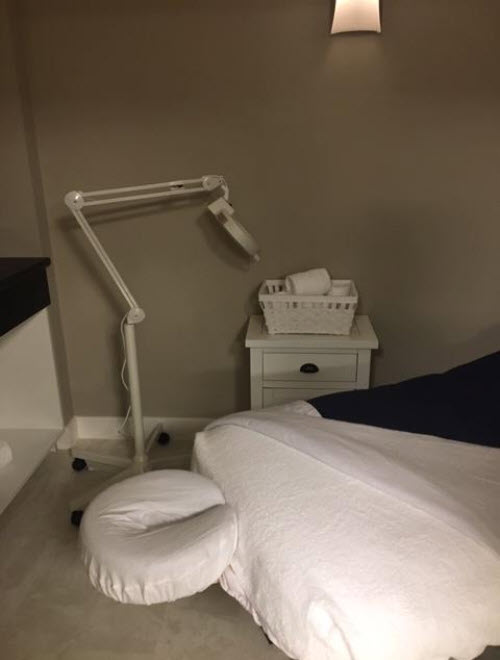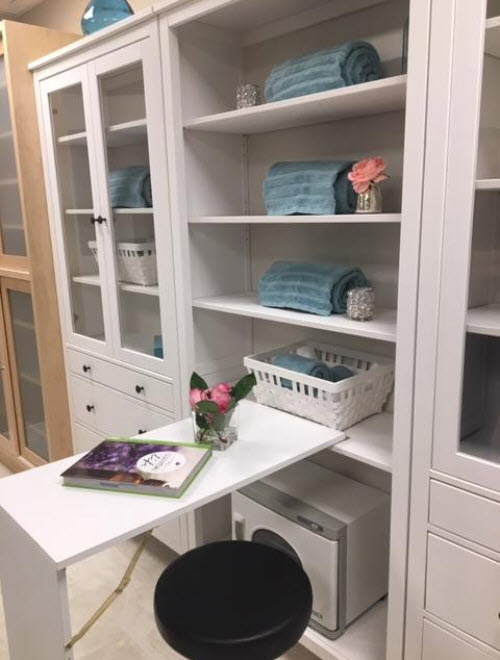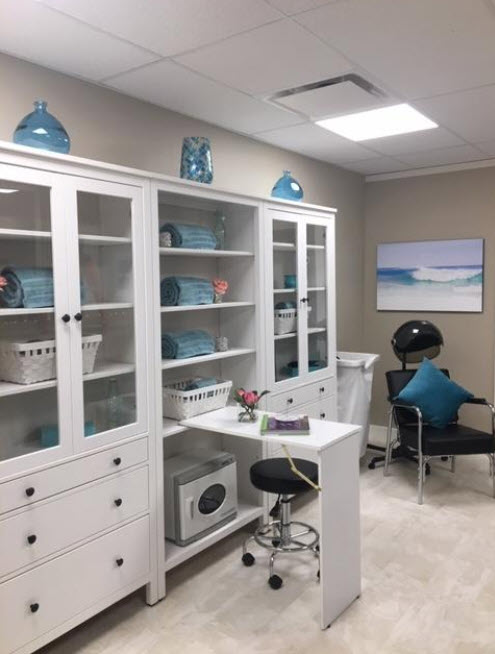 THE BUILDING
Cherish at Central Park houses Independent Living rental suites, condominiums and the separately owned and unaffiliated Redeemer Lutheran Church of Victoria. The building has frontage and access on three roads; Jacklin, Jenkins and Avrill Roads. The life, fire and safety systems are state of the art with intelligent particulate based smoke detectors, heat-sensing sprinkler systems throughout every closet and room in the building, a public address system available to the First Responders so that they may talk to everyone in the building at once and many other upgrades not required by the Fire Code. There are seven floors which include secure underground parking for cars, scooters and bicycles. There are three elevators in the building, one of which is powered by a generator to compensate for power outages. There are six common laundry rooms for your personal laundry (although we can do that too if you would like) five of which have ironing facilities, an assisted bathing tub, jacuzzi tub, washrooms adjacent to every amenity and common space. The sloped roof is asphalt shingle and the exterior is cementitious siding.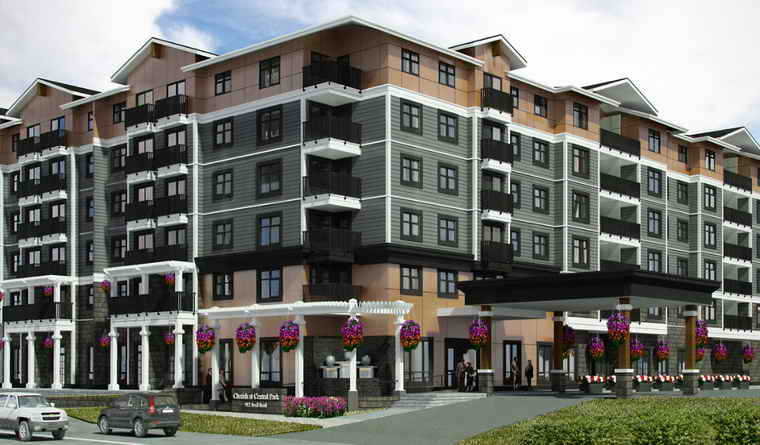 Entrance to Cherish at Central Park from Jenkins Road.
The port cochere at the entryway is well lit and will keep you dry when being dropped off all year long. There is a conveniently located bench in the entry vestibule.
View from the Tim Horton's on Jacklin Road.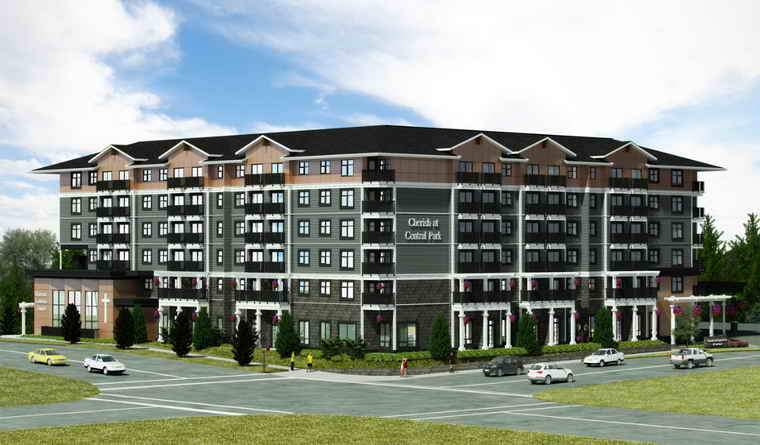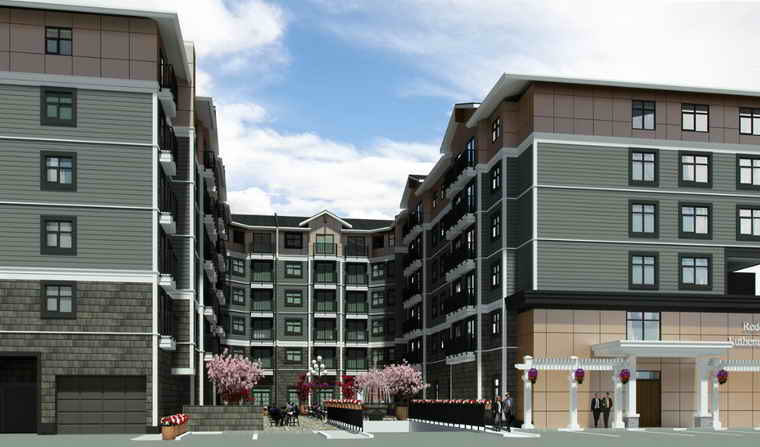 Our courtyard is a wonderful place for garden parties, with raised garden beds, a water feature and a professionally designed 6 hole putting green.
The courtyard width has been specifically designed to ensure every suite has direct sunshine at some point during the day. The entrance to the secure underground parking is at the right of the courtyard.
View of our building from the new Belmont Market Mall. Redeemer Lutheran Church of Victoria owns its own space in our building.
This will be a new church for the congregation that has served Langford from this property since 1954.
New members welcome! Call Pastor Phil Washeim 250-478-4149.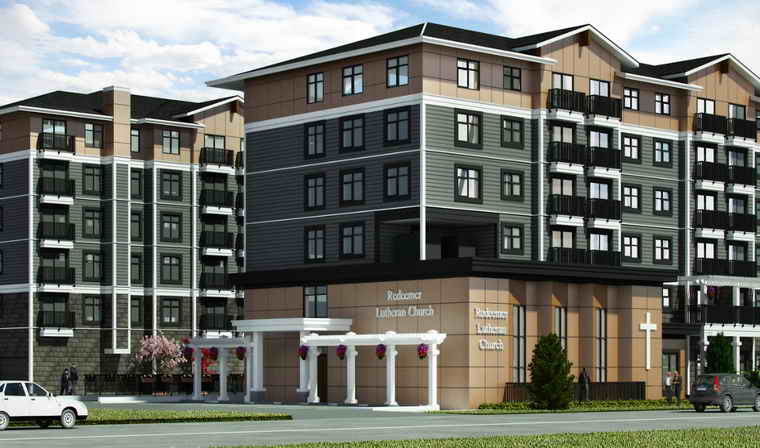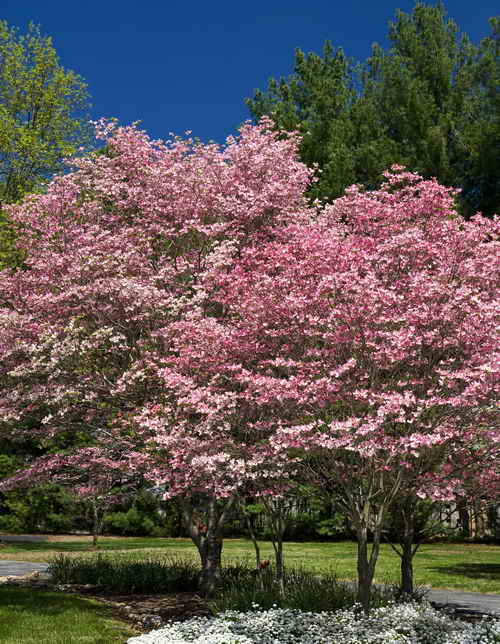 THE GARDENS
We LOVE gardens and flowers. In our first building, we earned a Communities in Bloom award for our hanging baskets and we plan to make our gardens spectacular with the help of our Grow Getters. If you have an interest in gardening, come join the Grow Getters to get our new community garden and greenhouse off the ground.
Our garden will have an ever-changing array of flowers including real fruit-producing trees. We will continue to highlight some of the types of greenery. There are six pink flowering dogwoods, three on Jacklin Road and three on Jenkins Road (at the Jacklin/Jenkins corner). It will be a few years before they look like this, but they are spectacular at any size.
Gardeners never grow old, they just spade away!
We help people cherish living. Come by for lunch and a tour. Call Micky at 250-478-4431.
Dining Service
We Can Cook!
Our Cherish kitchen offers a variety of delightful dishes prepared with love.
There's nothing quite like the smell of home-cooked food, well, other than the flavour!
When touring our competition, ask to see the kitchen! It may surprise you to see our competitors "cooking" by opening bags of prepared food and heating it.
For example, today's menu included spanakopita (Greek spinach pie) "exactly like I had at Estiatorio's in Toronto. Just as expected" or the Cherish Fried Chicken "the best-fried chicken I have ever had". Our fried chicken starts by resting for 24 hours in a buttermilk marinade flavoured with 12 secret herbs and spices, then hand-breaded one piece at a time and cooked just in time to land on your (heated) plate. And we do all the dishes. Could it get any better?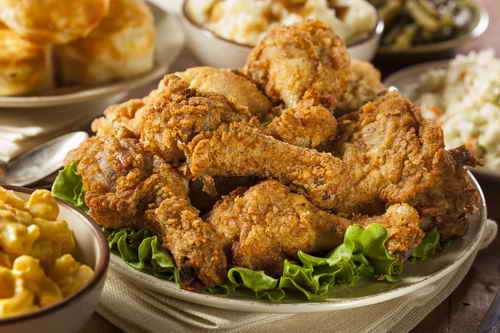 Serviced Monthly Accommodation
One & Two Bedroom Suites
We welcome you to come to see our lovely and bright one and two-bedroom suite packages. Our all-inclusive* pricing ranges from $2895 to $3340 per month for a one-bedroom suite, and $4295 to $5350 for a two-bedroom suite with underground parking, for a single occupant. A second occupant fee does apply. Give us a call to see what Community Living is all about!
Looking for the best – we have one of our largest suites becoming available – for those with discriminating taste!
We have a much sought-after 845 square foot two bedrooms two-bathroom suite with full kitchen, in-suite laundry, large balcony and underground parking for $5,350 per month coming available September 1 and will go quickly.
We are proud to offer Independent Living with assisted living services available.
Our serviced monthly accommodation package covers all of the bases, giving you the time to make new friends, go for a stroll with the grandkids down to the fishing pier or just laze around the courtyard. Someone else looks after the cooking and the cleaning, the maintenance and the management. We take care of the work.
Good nutrition is important, especially as we age. As we get older our bodies no longer retain vitamins and minerals as they did when we were younger, making it much more important to have good healthy food for every meal. Our chefs are proud to offer savoury homemade meals for lunch and dinner daily. No packages, powders or preservatives. Just good homemade meals – real food for real people. See us for a sample menu or come by for lunch, and a tour of the kitchen. We would love to have you.
Island Health home care providers, that just work at Cherish, are available for you as your needs change. Personal care services are performed in the privacy of your own suite at your cost. While Island Health maintains an office in the building, you are free to choose the home care provider of your choice. You may be eligible for subsidized home care through Island Health, depending on personal your income. You may be eligible for a rental subsidy directly through the SAFER program with BC Housing. If this is of interest the BC Housing website has more information for you.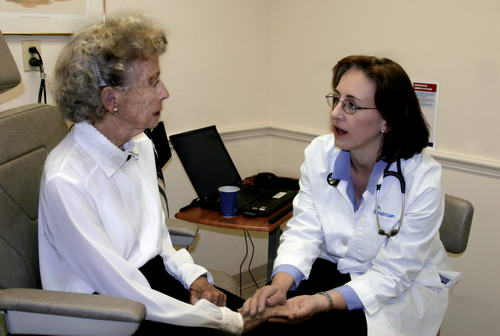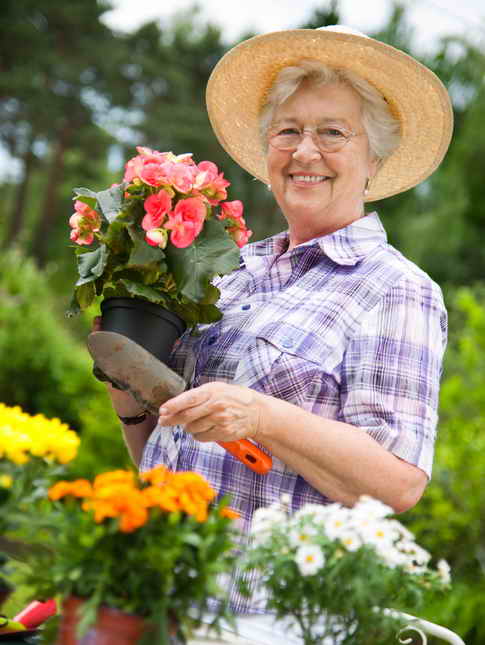 Come enjoy the ease of all-inclusive* living in the best location in the City.
Besides great food, your monthly fee includes weekly light housekeeping with fresh linens and bedmaking, leaving you time to take an art class or, hmmm, what would you like to do? We'd like to know. Speaking of things to do, there are so many choices that it might be hard to fit everything into your schedule. One of our favourites is Happy Hour on the patio in the summer or in the Jazz Bistro when it is nice to be inside. The guided exercise classes are very popular too. Not to worry about keeping it all straight as the monthly Leisure Calendar will let you plan your days. Our Residence is staffed 24 hours per day giving you the peace of mind knowing that someone is always close by and only a personal "alert button" push away. *our monthly fee does not include telecom – with the number of choices available from Shaw and Telus today, we find it best to leave you to make your personal choice for your cable TV, telephone and internet services.
The workshop is set up for woodworking and stained glass. Do you like gardening? Come join our Grow Getters! The raised garden beds in the courtyard or community greenhouse are for you then. We have volunteer drivers that will take you to medical appointments, wait for you and bring you home all for the cost of gas and parking. Our 24 passenger bus can be seen all over the place, whether it is taking finely dressed ladies and gentlemen to the Chemainus Theatre or a group of picnic-goers to the beach. Maybe the guys would like to go to the Sidney Air Museum, just let us know.
Designed With Your Lifestyle in Mind
Our suites are unfurnished with well-designed space for your belongings. Our one-bedroom suites range from 562 square feet to 615 square feet, with the largest having a second balcony off the bedroom. Our two-bedroom suites range from 775 square feet to 930 square feet, offer either one or two bathrooms, and, if you drive regularly, a secure underground parking stall. All of our main floor suites have ten-foot ceilings and double French doors to private patios.
Our suites offer either a Tea Kitchen or a full kitchen. Our Tea Kitchens have an apartment-sized fridge with a separate freezer, double sink and kitchen cabinetry. Suites with full kitchens (fridge, stove, microwave and dishwasher) also have in-suite laundry. All of our suites have individually controlled heat, a balcony or patio, and in-suite or separate storage. We don't call the in-suite storage room a den as some others do because it is small, averaging 25 square feet. However, these in-suite "storage" rooms are often used for sewing rooms, winemaking, offices or a playroom for the great-grandkids. Who knew? That's up to you.
Oh, and we are pet-friendly (some restrictions apply). They are an important part of the family too!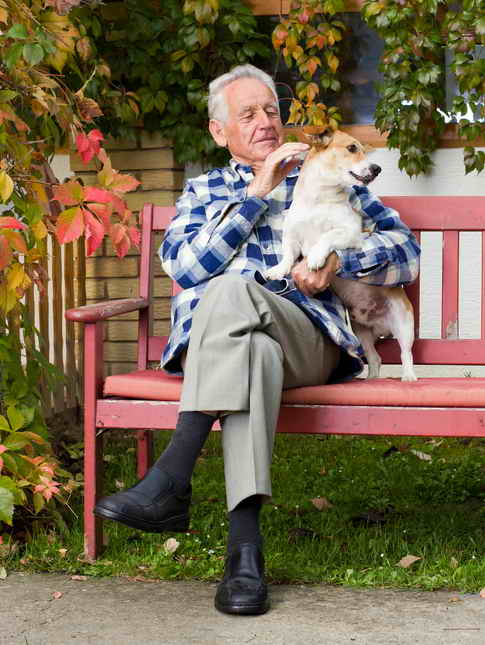 Are you ready to be Cherished?
Give us a call for more information or a private tour. We'd love to hear from you. 250-478-4431
We currently do have some suites available, please call for pricing and availability.
Senior living suites designed by seniors for seniors, some with full kitchens and in-suite laundry. Over 400 seniors contributed to the thoughtful design of Cherish at Central Park. From the spacious bathrooms (with walk-in showers with seat and telescoping shower head and ample grabs just where you need them) to lower windows, to higher electrical plugs and lower light switches – all designed with you in mind. Our tastefully decorated extra bright hallways are comfortable for getting around. Our warm and welcoming common areas are waiting for you to host family and friends, and there are lots of places for you to do things with your new friends like the Jazz Bistro, Courtyard Lounge workshop, billiard room and art studio. We invite you to come by to check it out! All directly across the street from Greater Victoria's largest shopping area that includes a medical clinic, Life Labs, pharmacies, grocery stores, liquor stores, banks, restaurants, dentists, and a whole lot more. Victoria General Hospital is less than 10 minutes away. Everything you need and want in one place. It's worth a look!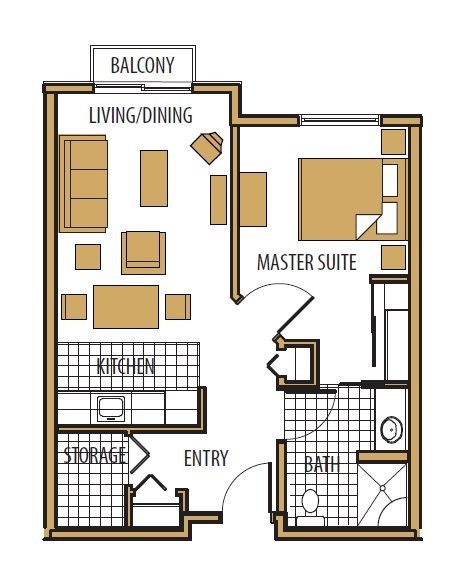 Sample one bedroom suite – 562 – 615 sq. ft. finished with neutral colours to easily match your decor. With so much going on outside your door, sometimes it's just nice to enjoy the privacy of your own suite to relax and watch your favourite show, read or just nap!
One of several one-bedroom floor plans, our Daisy Suite is the most popular choice, unfurnished and ready for your most cherished belongings. It has a coat closet, linen closet, bedroom closet and in-suite storage room. Bring the things that give you joy, from the downsizing specialist Marie Kondo. Ask about a free copy of The Life-Changing Magic of Tidying Up, The Japanese Art of Decluttering and Organizing by Marie Kondo compliments of Cherish.
Sample two-bedroom suite – 775 – 930 square feet with one or two bathroom floor plan selections. All of our two-bedroom suites include a secure underground parking stall for those that drive regularly.
Our Hollyhock Suite at 775 square feet is our smallest two-bedroom suite which features one bathroom with a seat and telescoping shower head, Tea Kitchen and balcony. Ample storage with a coat closet, two bedroom closets and in-suite storage. Large enough for two people comfortably or complete luxury for one person. To see floor plans for our larger two-bedroom suites, which are mostly corner suites, please let us know. We would be happy to send them along to help you make your choice!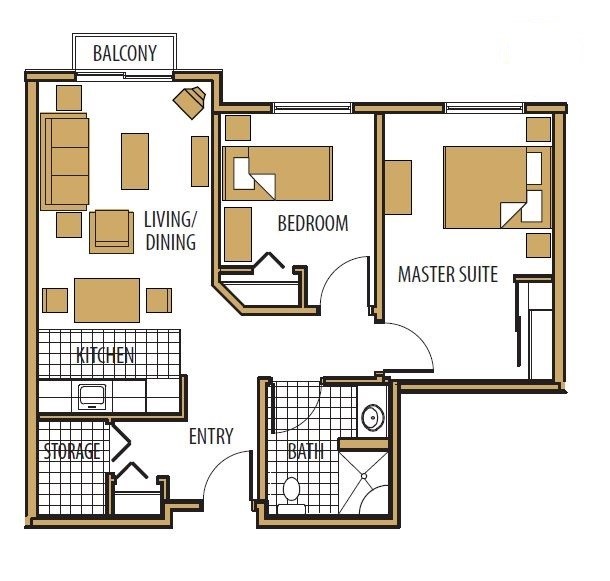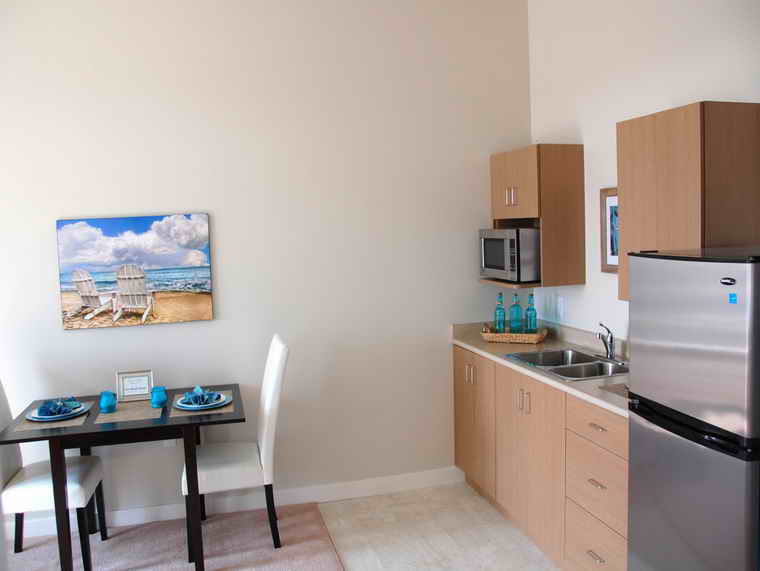 Tea Kitchen – The Daisy Suite
Our Tea Kitchens, pictured left, have everything but a stove. Who needs to cook when there are four delicious food services every day ready for you to enjoy? If you really do enjoy cooking, there is a fully equipped common kitchen in the Family Dining Room for your use – make your favourite Christmas cookies or dinner for the family. Our rental suites offer two choices for kitchens. For the folks that just insist on having a stove, we do rental suites with full kitchens including stove and dishwasher, and in-suite laundry.
Master Bedroom – The Daisy Suite
The bedrooms were designed with furnishings in mind. The Daisy suite fits a Queen sized bed, night table and dresser comfortably and has a good-sized closet with full-length mirrors. All windows come with horizontal blinds, and you may if you wish add your own drapery. Let us know your preferences. Very nice!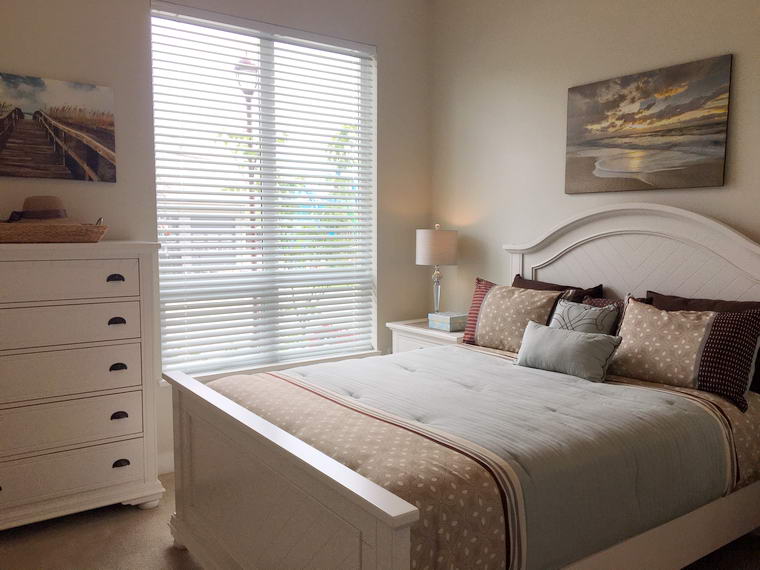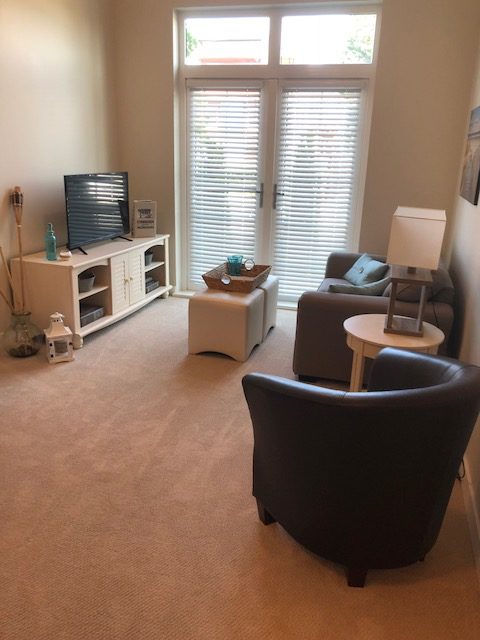 Living Room – The Daisy Patio Plus Suite
The living room in the main floor Patio Plus Daisy Suite has French doors that open up to a large private street-side patio and ten-foot ceilings throughout.
Living and Dining Area – The Patio Plus Gardenia Suite
The main floor Patio Plus Gardenia suite features two bedrooms and two bathrooms, ten-foot ceilings and double French doors that open up to a thirty-foot courtyard facing a private patio. At 880 square feet, the Patio Plus Gardenia suite is perfectly comfortable for a couple or two friends. Truly a home!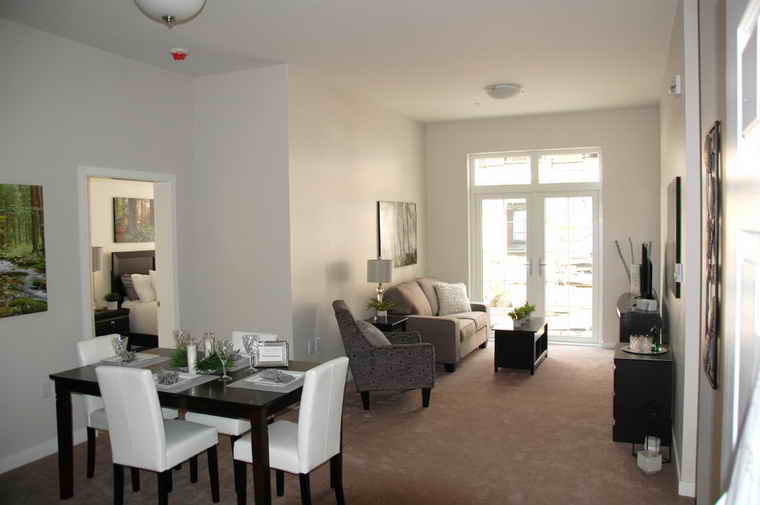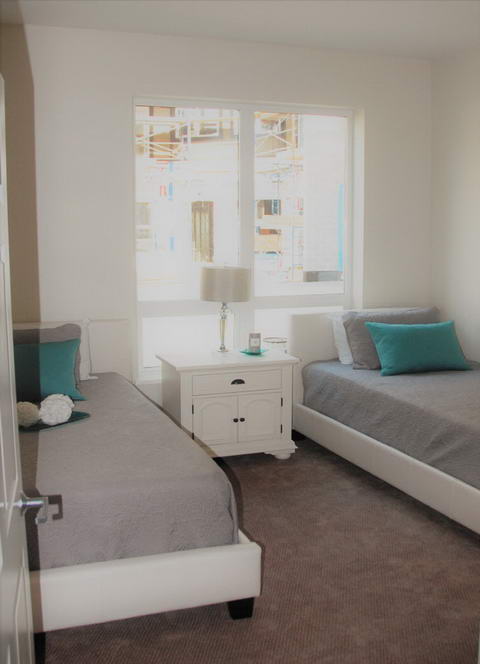 Second Bedroom – The Patio Plus Gardenia Suite
The second bedroom in the Patio Plus Gardenia suite is large enough to accommodate two twin beds or a generously sized sewing room or office
Condos for Sale
Cherish at Central Park offers the best of both worlds
The freedom of Independent Living serviced accommodation where your commitment is a monthly fee or the financial benefits of full ownership. If you choose to buy, you can choose to take advantage of the services and care available in the building, or not. It's up to you. However, we are the exclusive provider of services offered by Cherish in our buildings.
Each condominium offers in-suite laundry, a full kitchen with fridge, stove, dishwasher and microwave range hood, stone type countertops and luxury vinyl plank wood grain flooring. Every condominium has a balcony and access to a storage unit on the first floor. If you drive regularly and own a car, there is a spot for you in the secure underground parking. There are three elevators in the six-storey building.
From the organization of the strata corporation through to construction, our condominiums are designed for carefree living and peace of mind.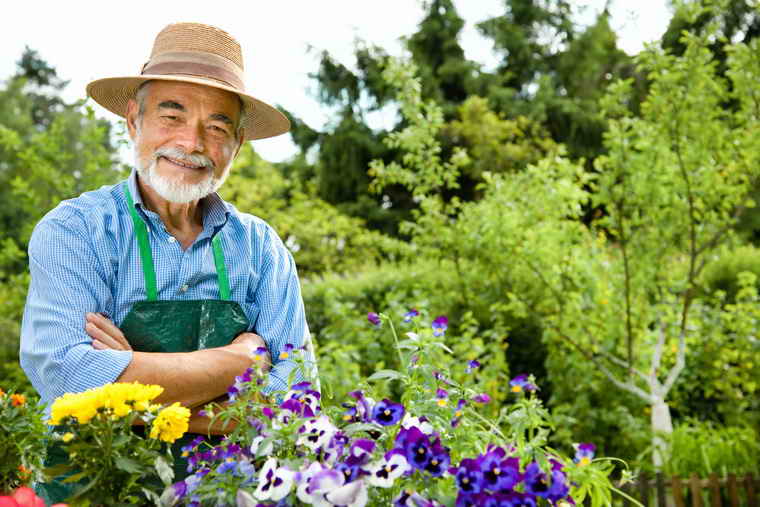 Cherish is the owner and operator of the Independent Living rental suites at the Central Park Residence, a good neighbour to have.
There is no doubt that Ownership translates to affordability, independence and control over where you live, but what about the hassles of strata? Well, that's the beauty of owning a fully staffed and professionally managed building – looking after the building is someone else's job! That someone else is the Cherish Living Group, local people who are known for doing the right thing, even when no one is looking. The common area is not managed by strata, meaning you can talk to your neighbours without strata management issues.
"I thought I would be bored, but it has been the best three years of my life. Someone takes care of all the work. There is always something to do and someone to do it with. Everyone is happy here. I wish I had listened to Rita and moved in years ago."
– Buck Taylor
This is the Cherish Way! Cherish exists to make your day a good day, every day.
What about "leaky" condos? The first and probably most important thing is that the owners of this building are long-term owners. What we build  – we have to look after for the long term – making it is just as important to us as it is to you that the construction is of the best quality. A long time ago we learned that the Building Code was a minimum standard. Although not required by the Building Code, we use a Building Envelope Engineer. This engineer specializes in making sure that the exterior of the building does its job and that is to keep the elements out – by design. Our builder, Heatherbrae Builders, has the knowledge and expertise to be sure of the installation. The entire building has had cementitious siding – little more money – but "Hardi" looks great and is super low maintenance because it is made of concrete with a 50-year warranty (15 on the paint). The luxury vinyl plank flooring has a lifetime warranty. The rest of the building has a 2-year warranty provided by the builder, Heatherbrae Builders Co. Ltd. and the Home Protection Office 2-5-10 warranty.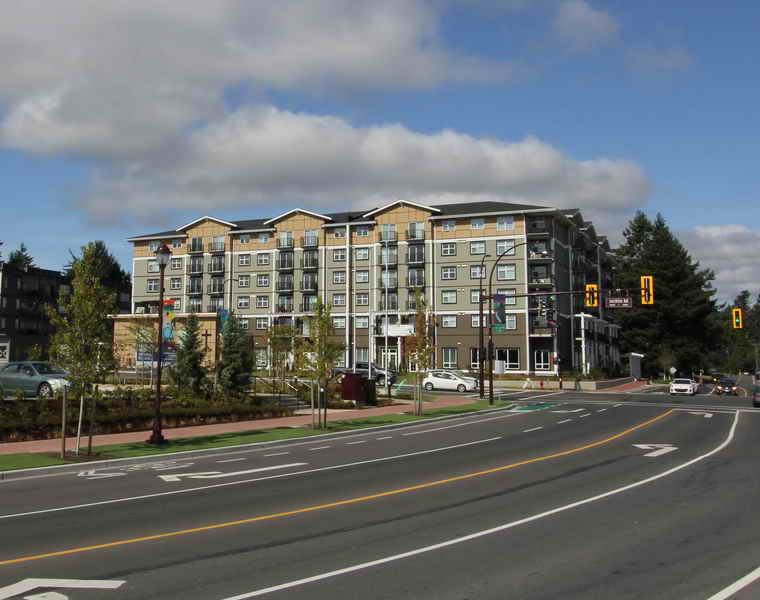 Are you ready to be Cherished?
Give us a call for more information or to be invited to our next Information Session. We'd love to hear from you.
Floorplans
Ash Suite – SOLD OUT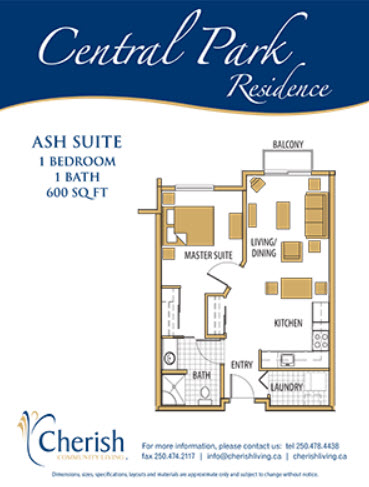 1 bedroom | 1 bathroom
600 sq. ft.
Elm Suite – SOLD OUT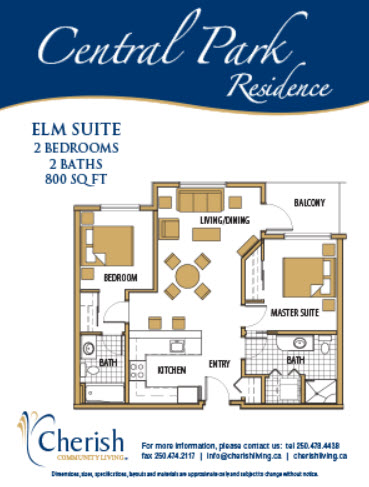 2 bedrooms | 2 baths
800 sq. ft.
Chestnut Suite – SOLD OUT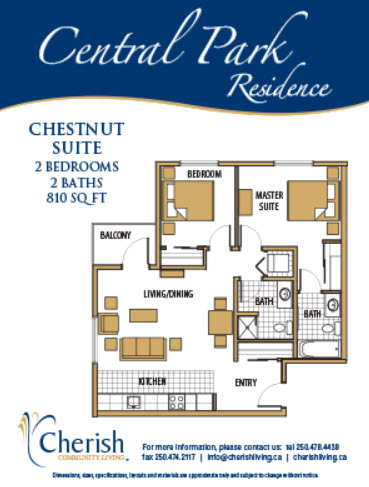 2 bedrooms | 2 baths
810 sq. ft.
Dogwood Suite – SOLD OUT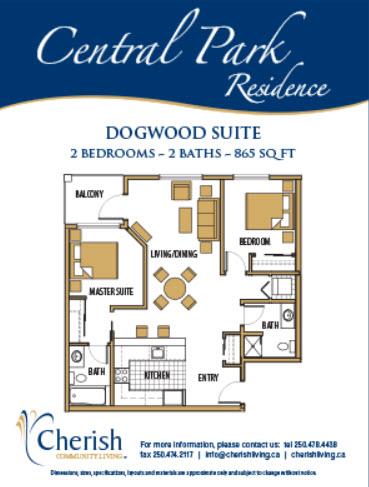 2 bedrooms | 2 baths
865 sq. ft.
Looking to Invest with the Best?
CCPR Park Investments Limited Partnership – Fully Funded.
Offering Closed. Watch For Our Next Offering
Pension funds, insurance companies and other large organizations are the primary funders of seniors housing in Canada.  These kinds of investors choose seniors housing due to the favourable risk-return comparison, the real estate asset security and the stable monthly cash flow.  This is a rare opportunity for individual investors to make this same type of investment directly into a property with proven professionals without the layers of overhead and costs associated with public companies.
Cherish at Central Park is a Limited Partnership. Our owner's ownership interest is represented with Limited Partnership Units. We have chosen to use a Limited Partnership due to the favourable income tax advantages. The cost of income tax to your investment portfolio is significant when one considers the impact of compounding interest over your lifetime. Over your lifetime, it can mean as much as 20% of the value of your portfolio (based on Canadian averages).
Given the asset-intensive nature of our business, the permitted tax deduction for depreciation (Capital Cost Allowance per CRA definition) is significant and is passed along directly to the Unitholders, increasing your after-tax return. Prudent investors know that when making comparisons between investments, it is the after-tax return that is to be compared because it is what you get to keep that count!
Every day we make a difference. The Cherish Way™ has a proven track record of making people's lives better. Our residents have the support of our community. Family members have the comfort of knowing their loved one is living in a community of friends that care.
We thank everyone for their interest in Cherish at Central Park.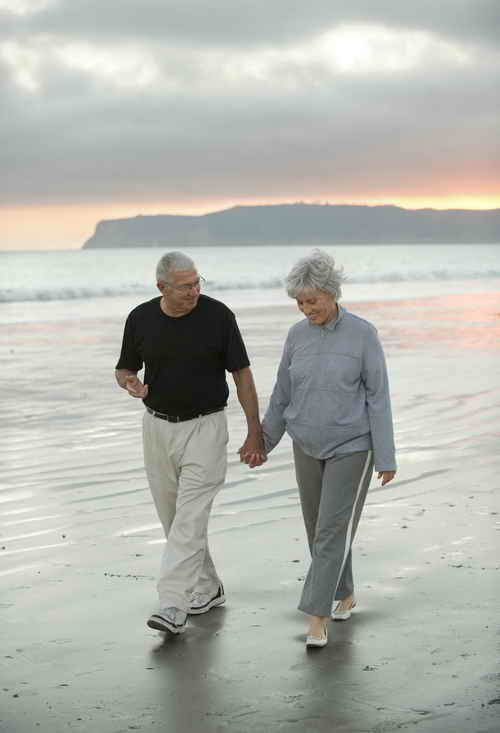 A New Age of Caring
We Help Seniors Cherish Living
Cherish Living Group is dedicated to creating inclusive communities for people 55 +.
A Cherish Community meets the dreams and desires of people who want to enjoy living. Our resort-style communities are known as good places offering healthy choices, inspired living, quality services and friendly caring people.
Our expert's design, build and manage villages where "well-being" is the order of the day. Quality housing options and supportive services combine to create Cherish Community Living. The best of the world is included in our communities and the entire region is welcome and integrated within. Everyone is provided with an opportunity to be actively involved. Our vision extends to multi-generational age-in-place neighborhoods.
Cherish Living changes the way we age by offering the tools and technology, support and stimulation for complete balanced living. We make it easy to be good to yourself.
If you would like to learn more about The Cherish Way™ take a look at Our Introduction to Cherish Living Group – Life. Your Way or visit cherishliving.ca.